Men's Wearhouse Suit Rental
Fly Guys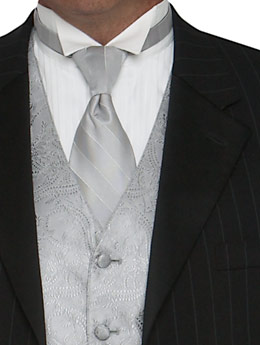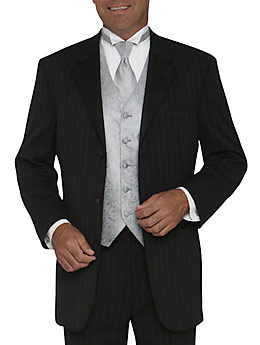 Men's Wearhouse
Check out the suit we are wearing (2 button, not 3) will show more of the vest. Tommy Gabl (Best Man) did the leg work on this, and I am so happy with the choice. It looks sharp. Thanks Tommy!!!
The court will be wearing a plum vest and tie – black suit and ivory shirt. This will match the bridesmaids plum dresses.
Christina is wearing ivory, so we need to steer clear of white to ensure that her dress shines. I will be wearing the same suit as you guys, only all ivory underneath (tie, vest, and shirt) to match Christina.
Your Measurements Please
Please take the following Group Name and Number into any Men's Wearhouse to be fitted for the suit. You have the choice of picking it up locally, or picking up when you get into Los Angeles. For those who are coming in from out of town, I highly recommend having it shipped to the Arcadia-2719 branch where I placed the initial order. This way you do not need to manage it during your travels–it will be here when you get here.
Group Name: Gohman
Group Number: 3486164
Group Fitting Deadline: 8/30/2011 (by the bachelor weekend). $20 rush fee will be applied after this deadline
Rental Cost: $170.00 ($20 deposit at time of fitting). Rental includes everything – shoes, socks suspenders, vest, tie, jacket, pants, and buttons

Converse All Stars High or Low-top Black
To add a personal touch to our attire – both for pictures and for dancing later in the evening, I would like for all of us to wear Converse All Star black shoes. I will wear ivory/cream Converse, while the rest of the party wears black. We will still wear the dress shoes for the ceremony.